It is the "Oshioki(punishment)05" that is originally a Japanese AV(home prono video) released in 1995 by
GIGA
.
In this series Japanese women get punished by a spanking and burning
moxa
for her mischievous and in this 05,Naomi,a maid,gets punished by her mistress.
First Naomi did have a relationship
that was not appropriate
while mistress went out.
But she came back soon and then found out Naomi has been making oral sex with her husband...so Naomi was to get on all fours on the table and spanked over her panties first and next on bare bottom with a slipper.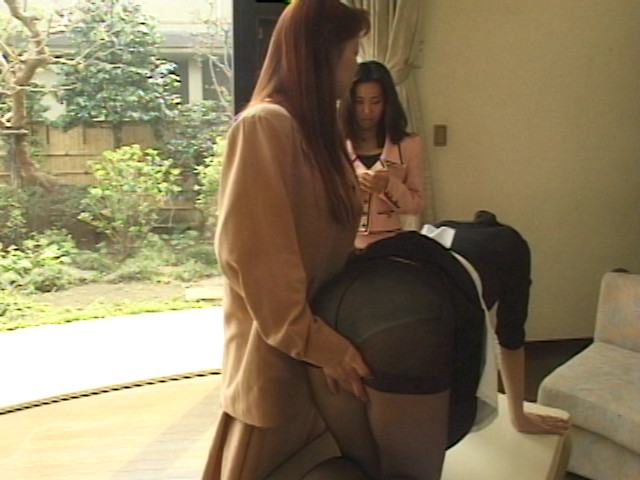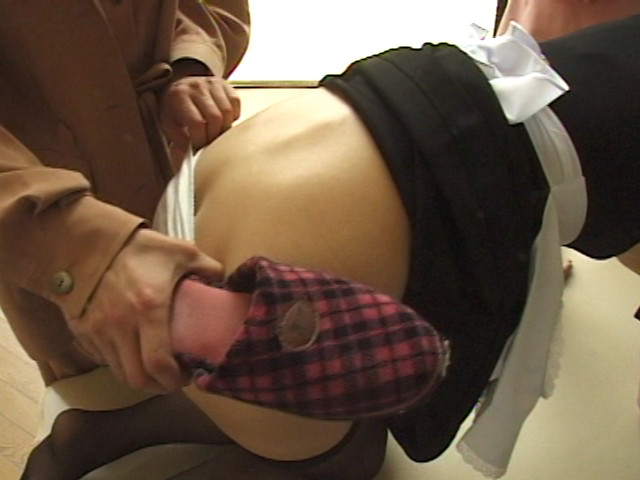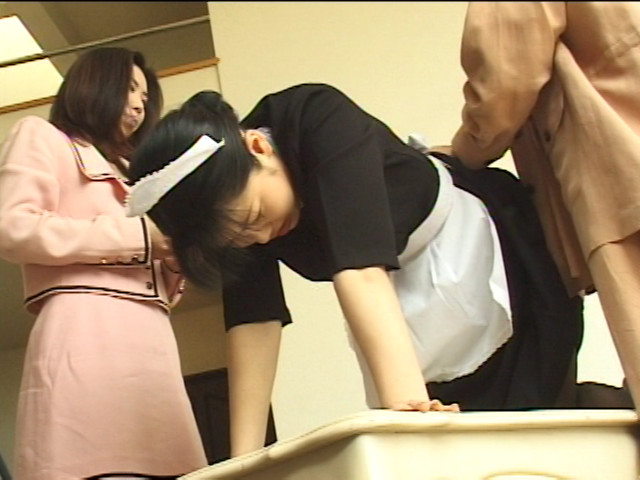 Next Naomi spilled tea on a guest and then she got an OTK spanking on bare bottom.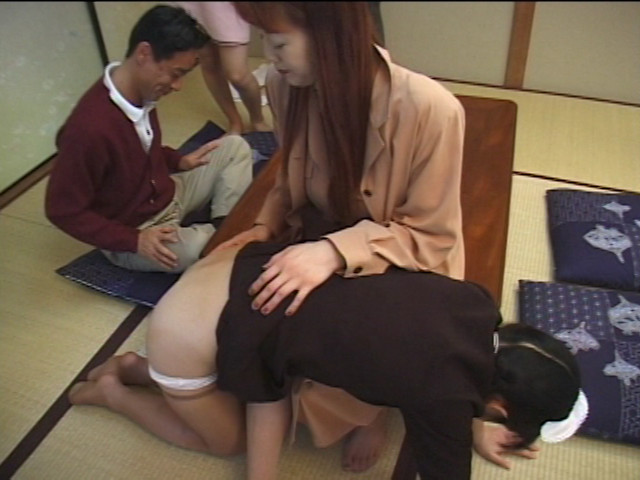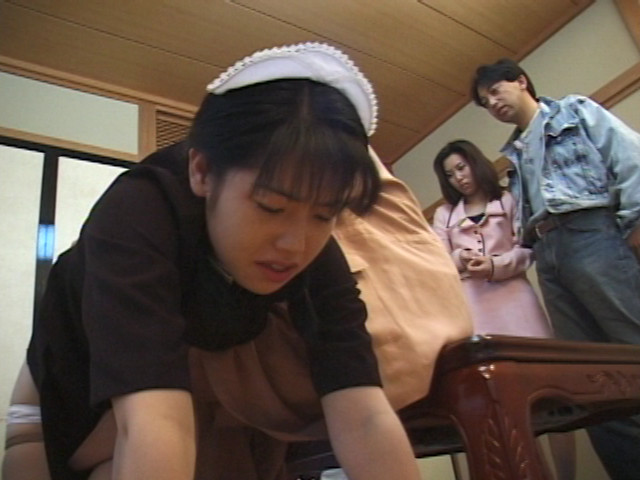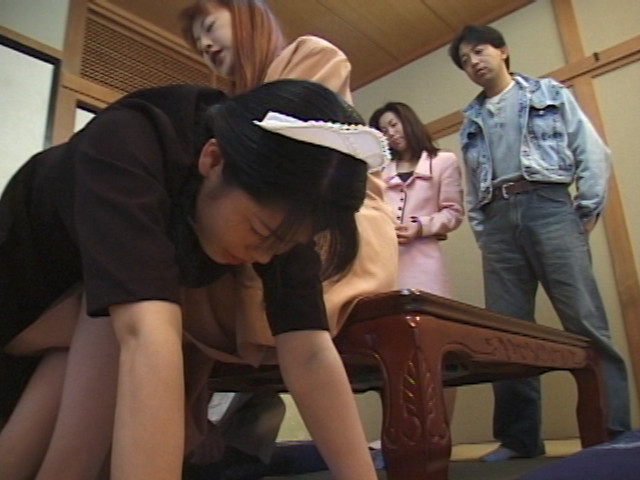 Lastly she went out with boiling water in a kettle so she got 4 pieces of burning moxa on her asscheeks.